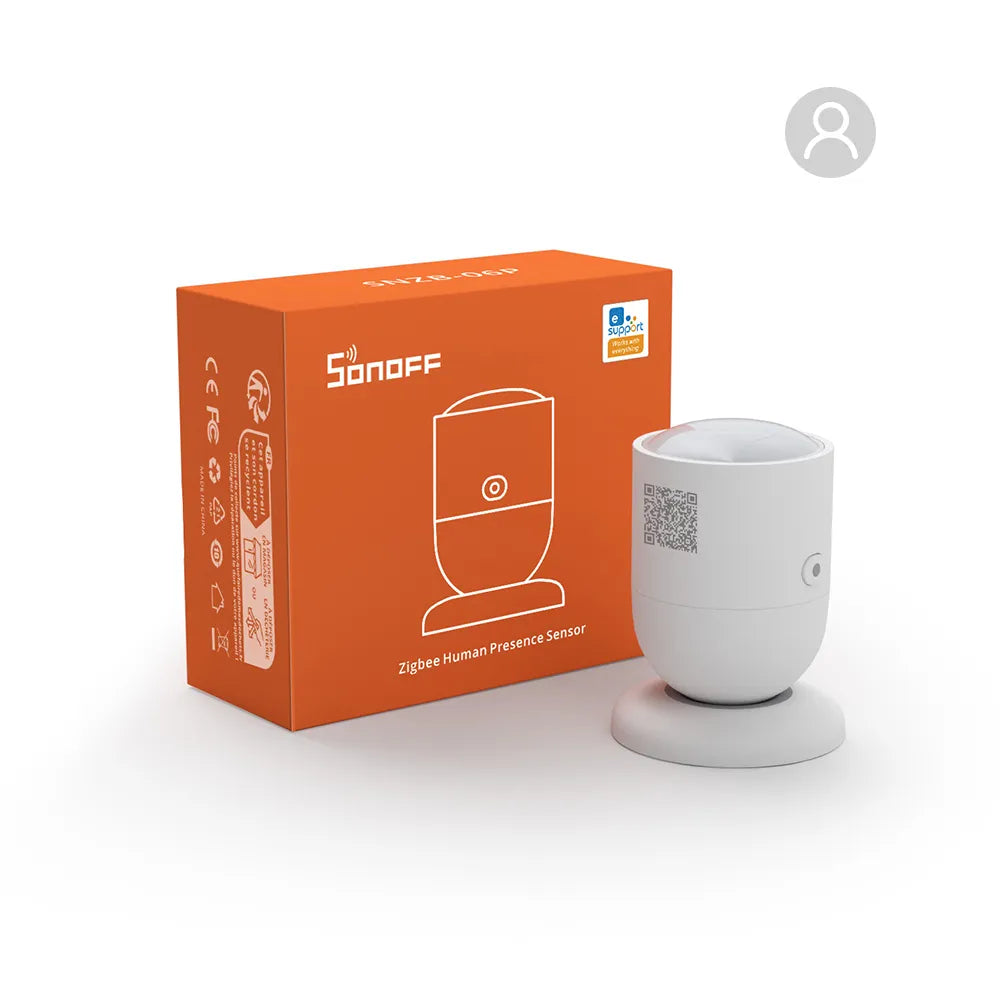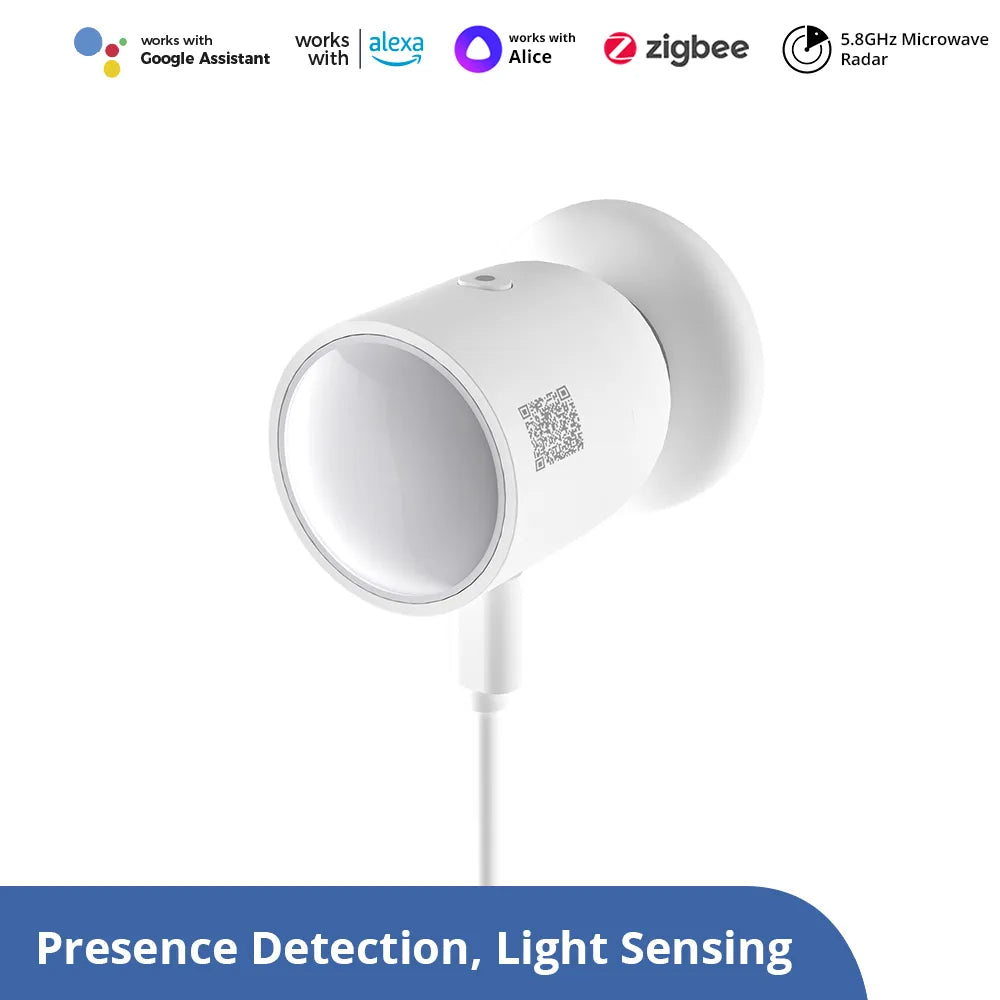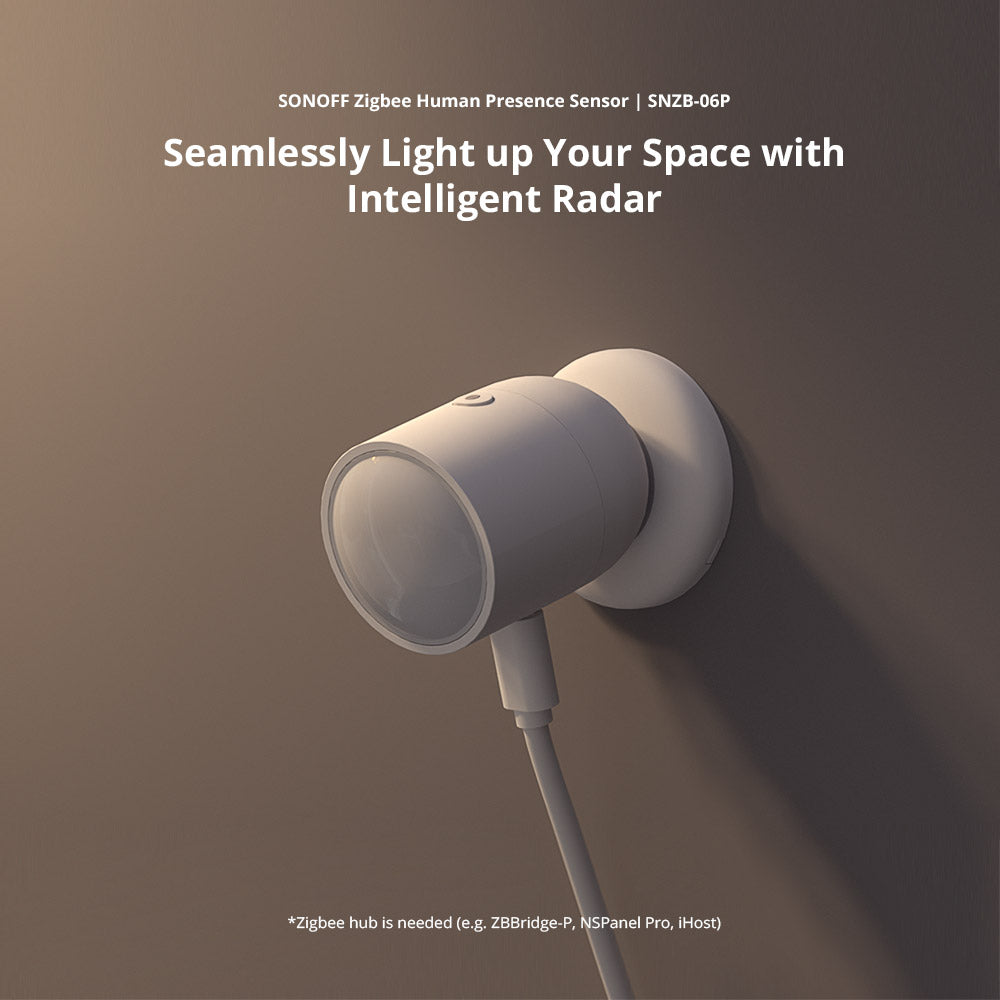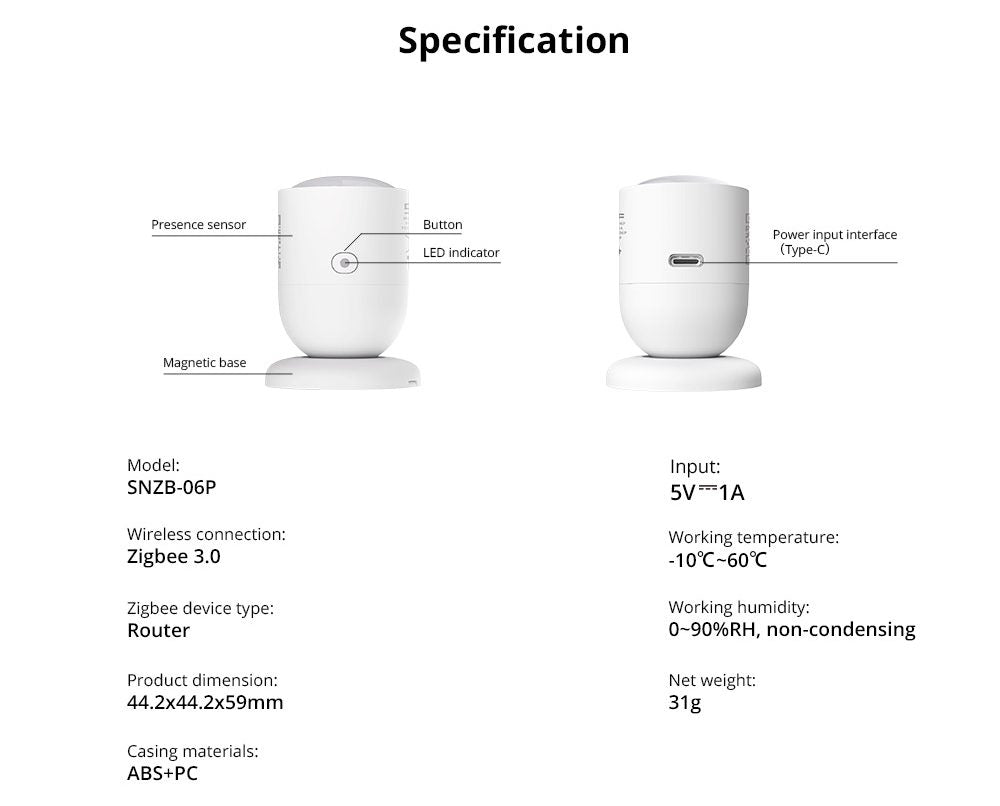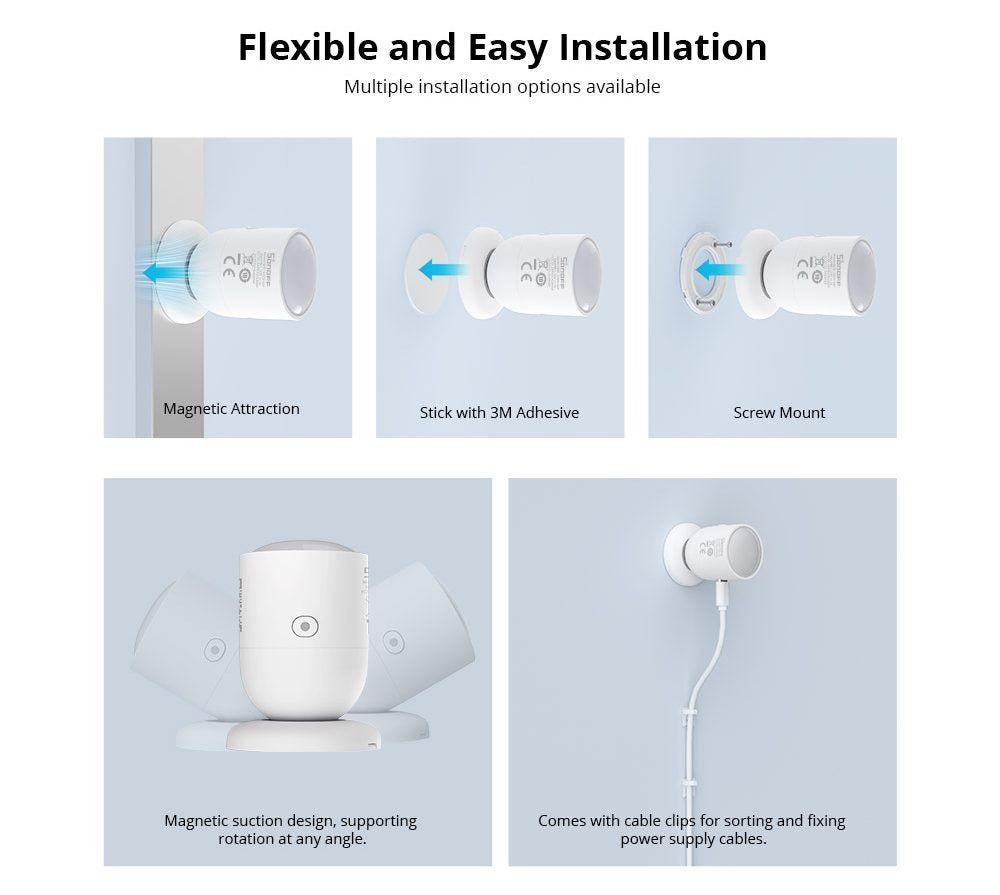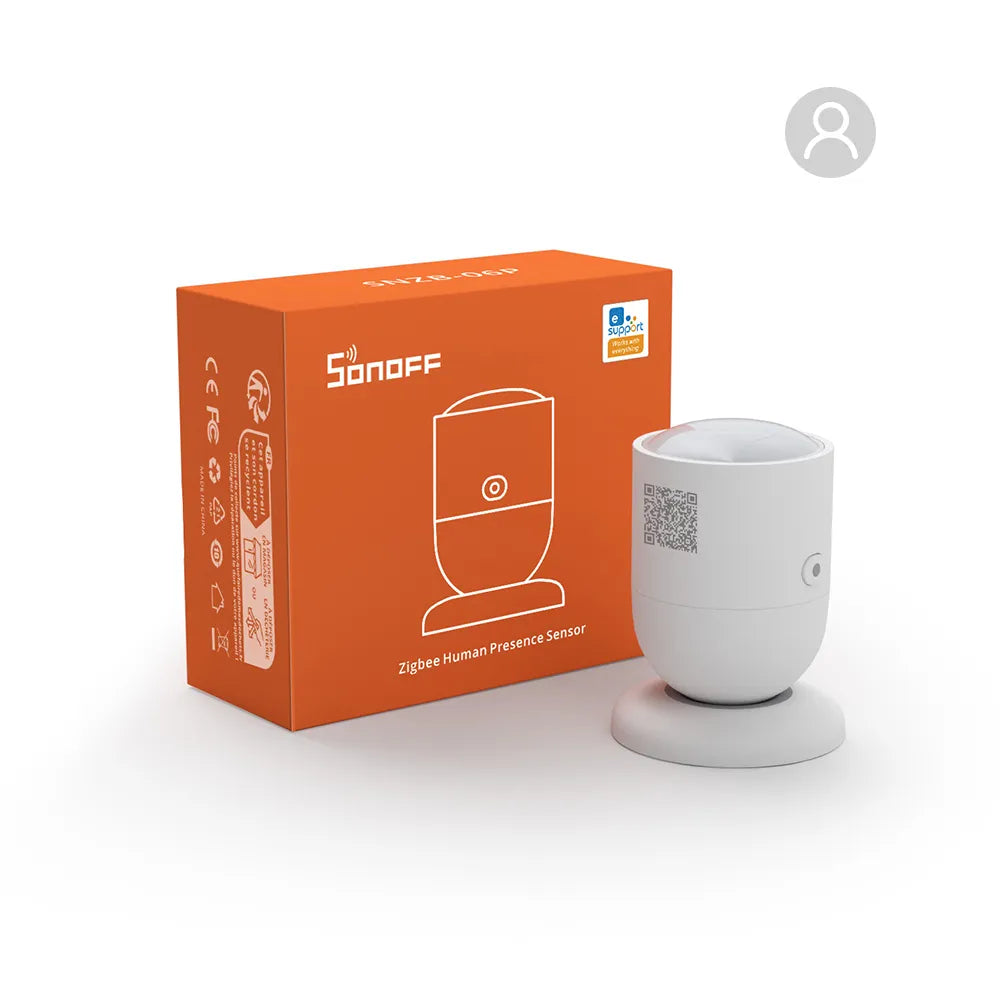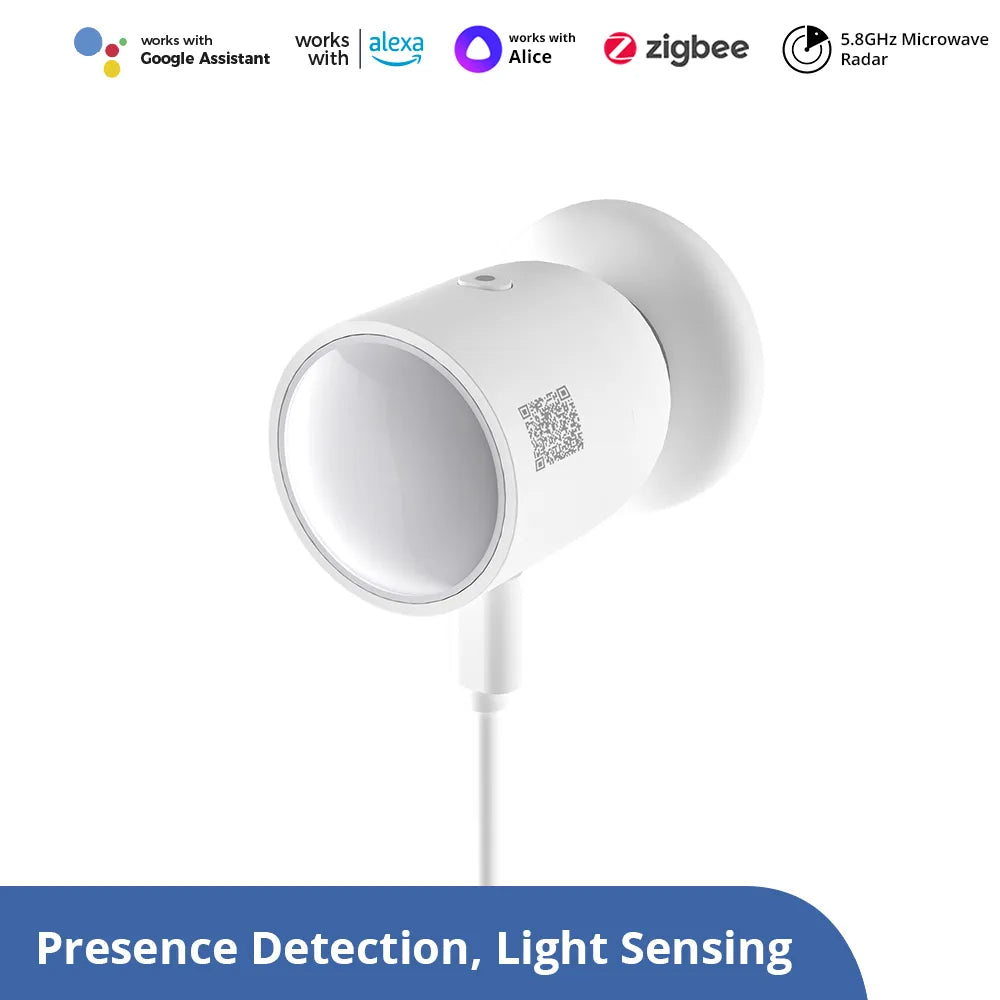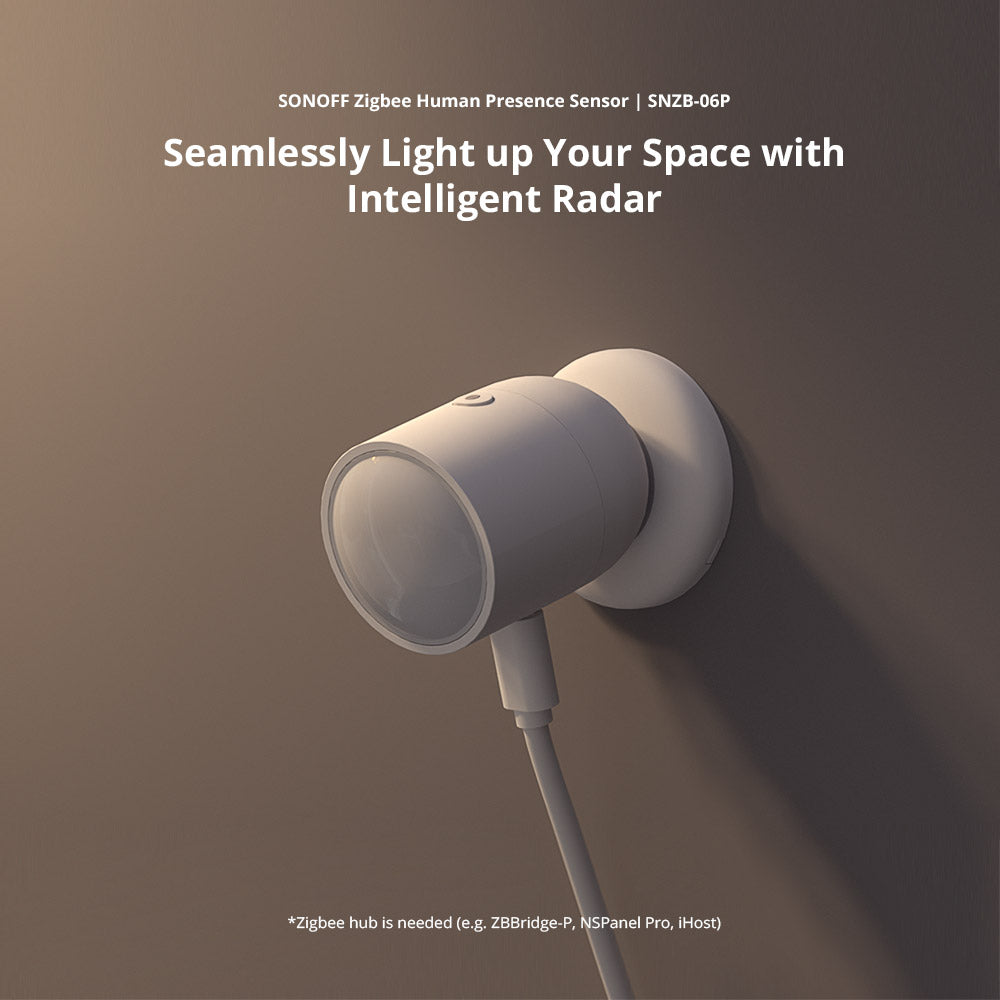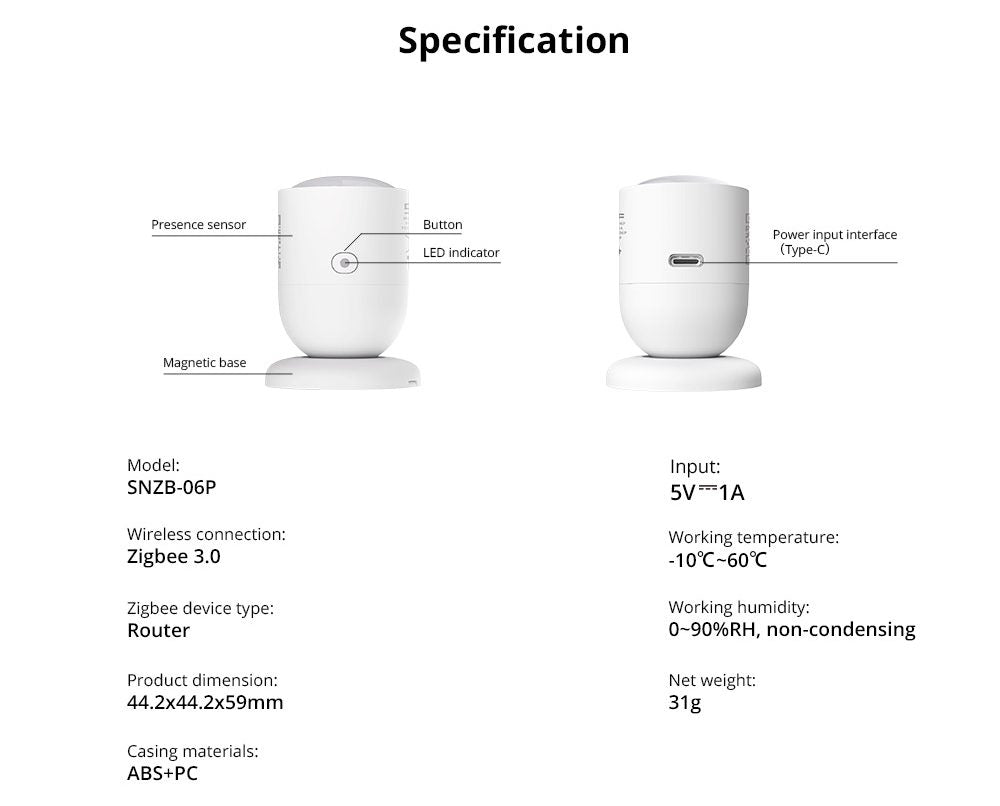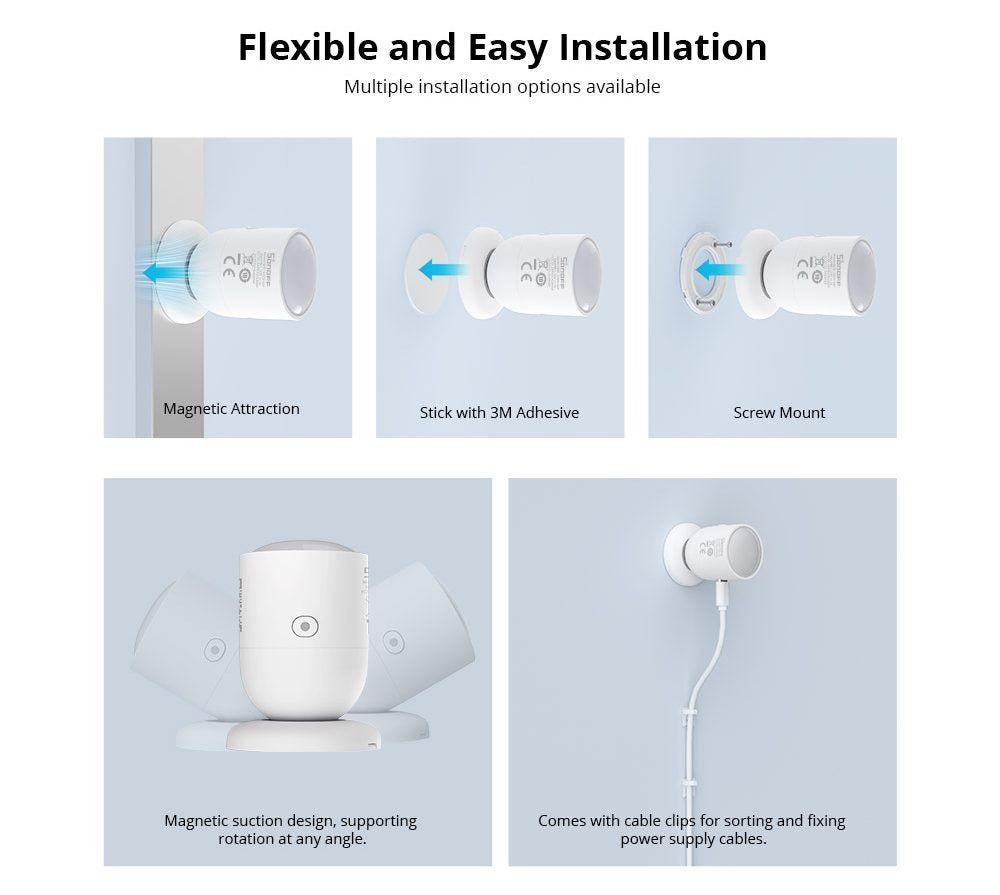 Sonoff Zigbee Human Presence Sensor
Sale price
$28.00
Regular price
An intelligent and innovative smart motion sensor, never be left in the dark again.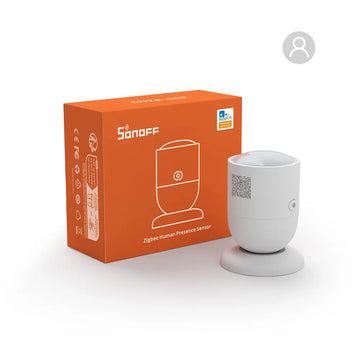 Sonoff Zigbee Human Presence Sensor
Sale price
$28.00
Regular price
Product description
Specifications
Related Links
Shipping & Returns
Welcome in the new Sonoff Zigbee Human Presence Sensor (SNZB-06P), your gateway to an intelligent and energy-efficient home automation experience. This innovative sensor harnesses the power of 5.8GHz microwave radar technology to detect the slightest movements, even breathing and heartbeat, with remarkable precision. Seamlessly integrated into your smart home setup, the SNZB-06P brings a new level of convenience and energy savings to your living space.

Features:
Presence Detection: The SNZB-06P responds to both movement and stationary individuals. As you approach, it activates your lights and keeps them on until you depart, overcoming the limitations of traditional motion sensors, ensuring you're never left in the dark.

Light Sensing: Featuring a built-in light detector, this sensor ensures your lights only illuminate when a presence is detected in dark environments. Say goodbye to unnecessary energy consumption.

Zigbee 3.0 Compatible: Enjoy seamless compatibility with a range of Zigbee hubs, gateways and most smart home automation platforms with Zigbee suport. This expands the possibilities for your home automation system. Please note that for optimal compatibility, the SNZB-06P may appear as a motion sensor on certain platforms but retains its human presence sensing functionality.

Local Smart Scene: Even in the absence of an internet connection, the SNZB-06P executes scene linkages between Zigbee devices flawlessly, ensuring your smart home remains functional and responsive at all times.

Support for Multiple Platforms: The SNZB-06P is your versatile home automation companion, compatible with Alexa, Google Home, Smartthings, Alice, IFTTT, and Home Assistant. This wide-ranging compatibility allows you to tailor your smart home experience to your preferred ecosystem, giving you the freedom to choose the platforms that work best for you.

Adjustable Sensitivity: With three levels of sensitivity, the SNZB-06P can detect motion up to 4 meters (13 feet) away, offering flexibility to suit your specific needs.

Easy Installation: Installation is a breeze with multiple options, including magnetic attraction, 3M Adhesive, or screws. Place it anywhere you need to enhance your home automation experience.

Upgrade your home automation with the Sonoff Zigbee Human Presence Sensor and enjoy intelligent lighting and energy savings like never before. Elevate your smart home experience today!

* In order to use this product, a Zigbee hub or gateway is necessary. The Sonoff ZBBridge Pro gateway is recommended if you plan to use the eWeLink app, which is the default Sonoff app. Sonoff iHost is a great option for local control of Zigbee devices. Additionally, the ZBDongle devices work great with the ZHA or Zigbee2MQTT platforms. Both of these options allow for integration with open smart home platforms such as Home Assistant and OpenHab.
Model:

SNZB-06P

Input:

Type-C 5V⎓1A

Wireless connection:

Zigbee 3.0

Zigbee device type:

Router

Sensors:

5.8Ghz Microwave Presence sensor, light sensor
Working humidity

Operating Temp:

-10℃~60℃

Operating Humidity:

0~90%RH, non-condensing

Casing materials:

ABS+PC

Dimensions:

44.2 × 44.2 x 59mm
All orders will ship next business day with fast tracked shipping.
All stock ships from our location in Melbourne, Vic  (unless item is listed as pre-order or special order item).
Shipping Rates (Australia)
Free standard shipping on orders over $89 excluding orders with bulky items
$10 Flat rate standard shipping on most orders (2-6+ days to most locations)
$15 Express shipping (1-2+ days to metro locations)
For orders with bulky or heavy items exact shipping costs will be calculated at checkout.
We use Sendle or Australia Postage for all deliveries.
Shipping Rates (New Zealand)
 Calculated based on order weight. (estimate 5-14 days).
Shipping rates (International)
We offer International shipping to most countries, including New Zealand.
The shipping rate will be calculated at checkout based on order weight. The customer will be responsible for any import duties or taxes. Free shipping does not apply on international orders at this time. If your country is not  available for automatic calculation at checkout please contact us for a quote
Buyer protection
Depending on your chosen payment method, your order should be covered by either Shopify or Paypal buyer protection schemes, please see their respective policies for more details.
Support
We offer FREE basic technical support on all orders to help you get up and running with your purchase. Please contact us with any questions you may have.
Return Policy
We want you to be 100% satisfied with your order, we accept returns for any reason including change of mind. Please contact us with in 30 days of delivery of your order to initiate a return. Once your return is approved we will provide instructions on how to return your items.
Once your items have been received and inspected you will receive a full refund (excluding original postage costs) back to your original payment method. Items must be unused and include all original packaging to be eligible for a refund.